In the month of March 2020, when COVID-19 hit our nation, we tried to put our honest efforts to protect some organisations which were functioning during the pandemic.
We distributed 5 liters of sanitizers in 7 organizations belonging to Ahmedabad District namely Mahila Police Station, Prakash School, Aayush Clinic, Hiramani Saandhyajeevan Kutir (Old age home), Ganatar Organisation, Family Planning Association India (FPAI) – Ahmedabad and Kasturba Gandhi Balika Vidhyalay- Vasodra Village, Sanand.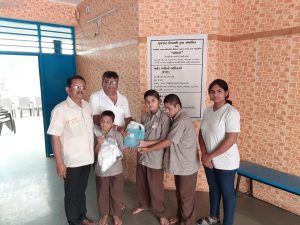 Sanitizer distribution at Prakash School, Ahmedabad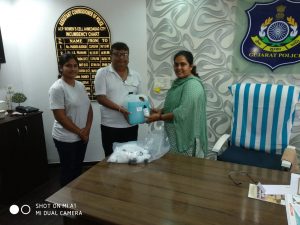 Sanitizer distributed at Mahila Police Station, Ahmedabad.